1
« Last post by poche on Today at 02:08:26 AM »
As a young priest, the Rev. Fidelis Mukonori collected evidence of atrocities during Zimbabwe's brutal civil war. The reports filtered to Robert Mugabe, then a leading figure in the liberation struggles.
Decades later, Mukonori helped persuade Mugabe to relinquish power.
In his first interview since Zimbabwe's apparent coup and peaceful transfer of power, Mukonori described hours of debate and discussion at the presidential residence, State House, and Mugabe's personal residence.
Mukonori met daily with Mugabe, who is 93 years old and had been the nation's leader for almost four decades.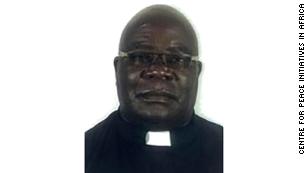 The Rev. Fidelis Mukonori
He became lead negotiator because both Mugabe and the military trusted him. The 70-year-old Jesuit priest from Zimbabwe said he's mediated between bitter political rivals in the past.
http://www.cnn.com/2017/11/24/africa/mugabe-resignation-mediated-by-priest/index.html?utm_source=feedburner&utm_medium=feed&utm_campaign=Feed%3A+rss%2Fcnn_topstories+%28RSS%3A+CNN+-+Top+Stories%29